Keep Your Outdoor Wooden Structures Looking As Good as New
Deck and Wood Structure Repair
Like any artist or craftsman, we love a blank canvas, but often, an existing deck simply needs a little TLC to get it back into great shape. Decks see a lot of wear and tear—everything from foot traffic, weather, debris, insects, and UV light from the sun. Wood becomes loose or cracked. Handrails, steps, and individual boards start giving way and support posts age. Whether you're looking to replace a few worn boards, redo a broken railing, or dealing with more significant, structural rot or termite damage, we've got the know-how to seamlessly integrate repairs with an otherwise viable structure. In other words, we'd love to sell you a car, but we're just as happy to replace your tires.
Dry Rot and Termite and Worn Board Replacement
Guardrail Structure Reinforcement
We don't know yet. The first step is to give us a call. We'll schedule a time to come out, assess the current structure and candidly discuss your options with you.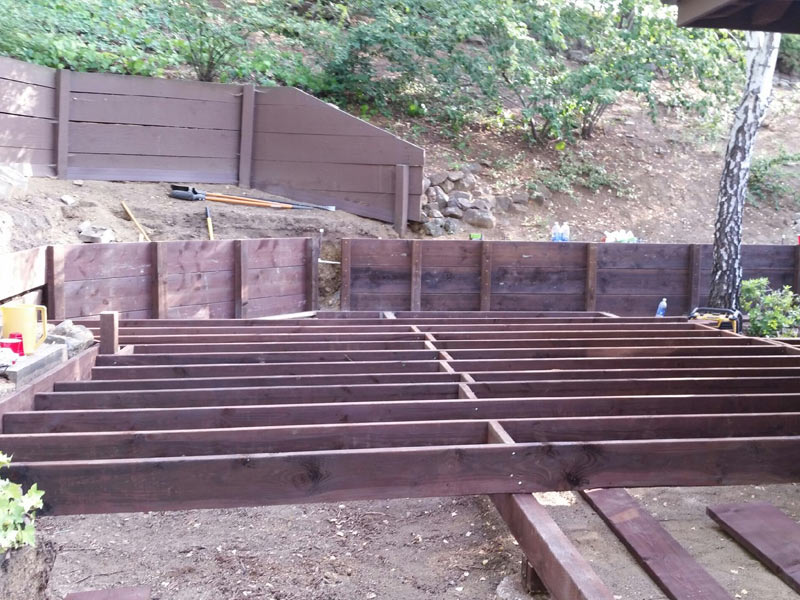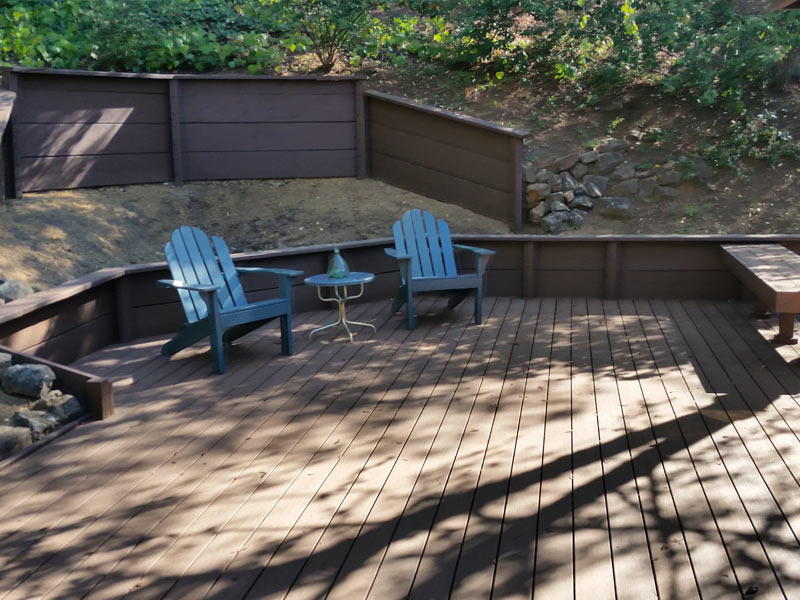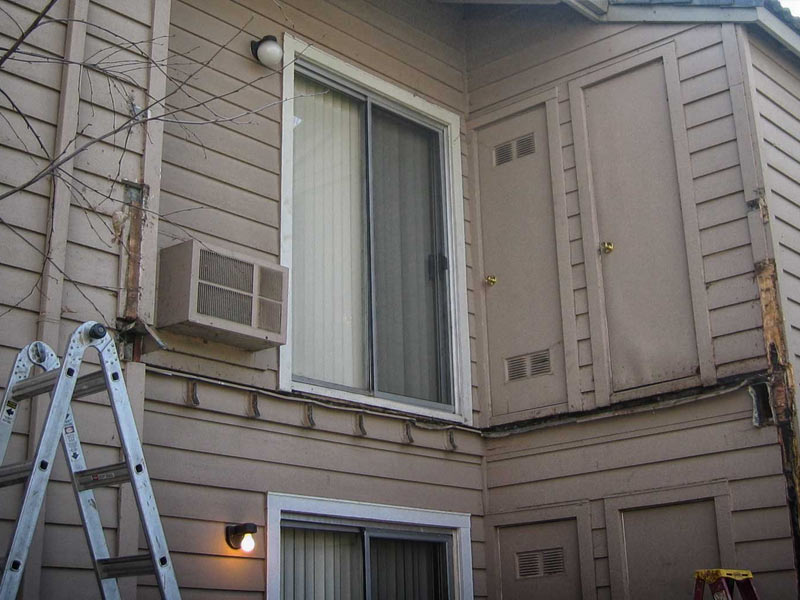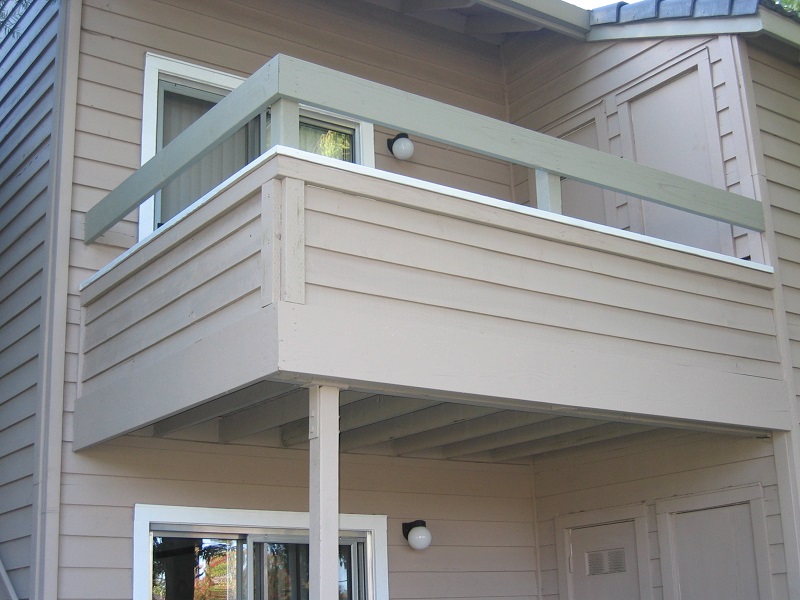 Professional Pressure Washing
Pressure washing is a quick, cost-effective way of cleaning decks, fencing, siding, sidewalks, driveways, and most other exterior areas of your home or business. It's the first step in almost all of our refinishing services. We do it correctly, arriving at your property with professional-grade equipment with the proper hoses and attachments. We come prepared with the right detergents and/or degreasers and then use the correct nozzles and pressure settings for your job.
Because in addition to making your surfaces look newer, a clean surface reduces wear and tear by removing the build-up that can damage wood and masonry over time - everything from dirt, algae, mold, weeds, and insects.
Can't I Just Rent a Power Washer?
Of course, but we provide the know-how to get the job done right. We complete the work quickly, leaving you without the hassle of running to and from the rental yard and making sure you have it back before the deadline. We're experts at the proper techniques, pressure settings, and attachments for each application, making the job run smoothly and efficiently.
Deck Staining and Refinishing
Bring Your Deck Back to Life
We've been refinishing decks in the Western United States for almost 2 decades. We've refinished 100s, if not 1000s of decks since 1999 and we're experts at restoring and preserving wood structures. We go the extra mile when preserving and refinishing your investment—helping you to understand the differences between stains, solid stains, coatings, and sealers. I stay up to date on the new industry technologies and enjoy explaining how to keep that finished project looking great for years to come.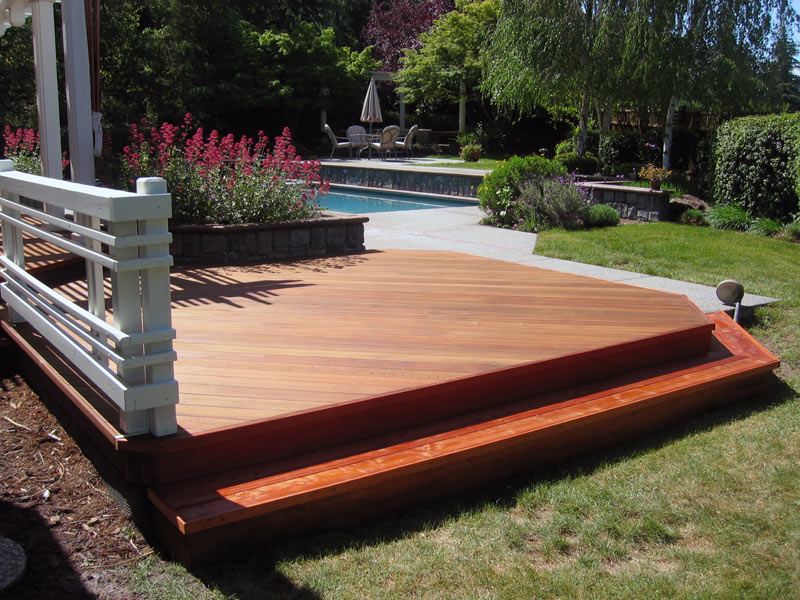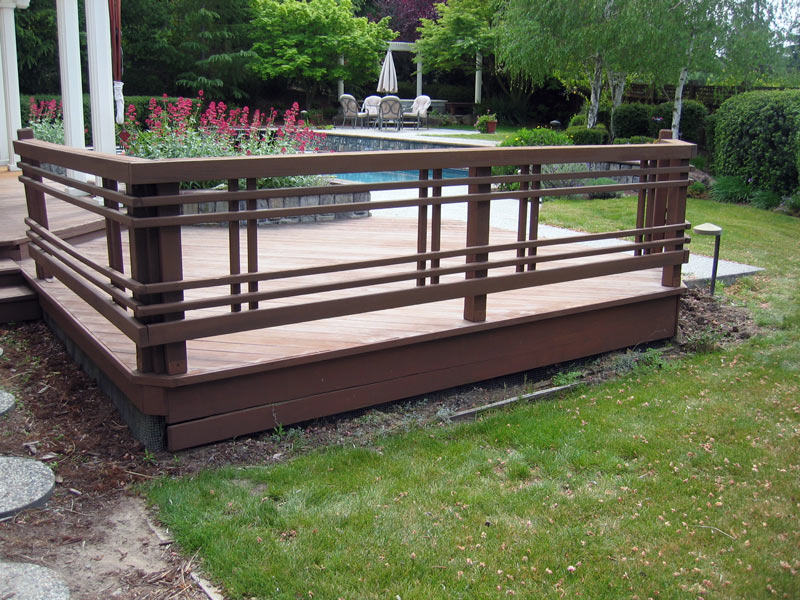 Refinishing any wood structure is not only going to enhance its beauty but also help maintain its integrity for significantly longer than a neglected one. From pergolas to gazebos to fences and beyond, let Deck Doctors help you retake your outdoor space.
Pressure washing is a quick and efficient way to help preserve your finish. An annual power washing will keep your wood structure looking great and extend the time you enjoy it between staining and/or sealing.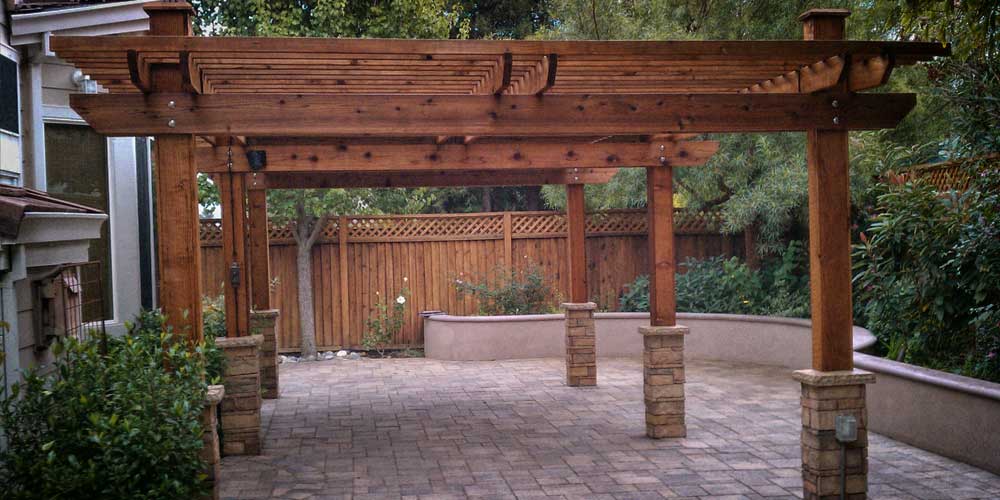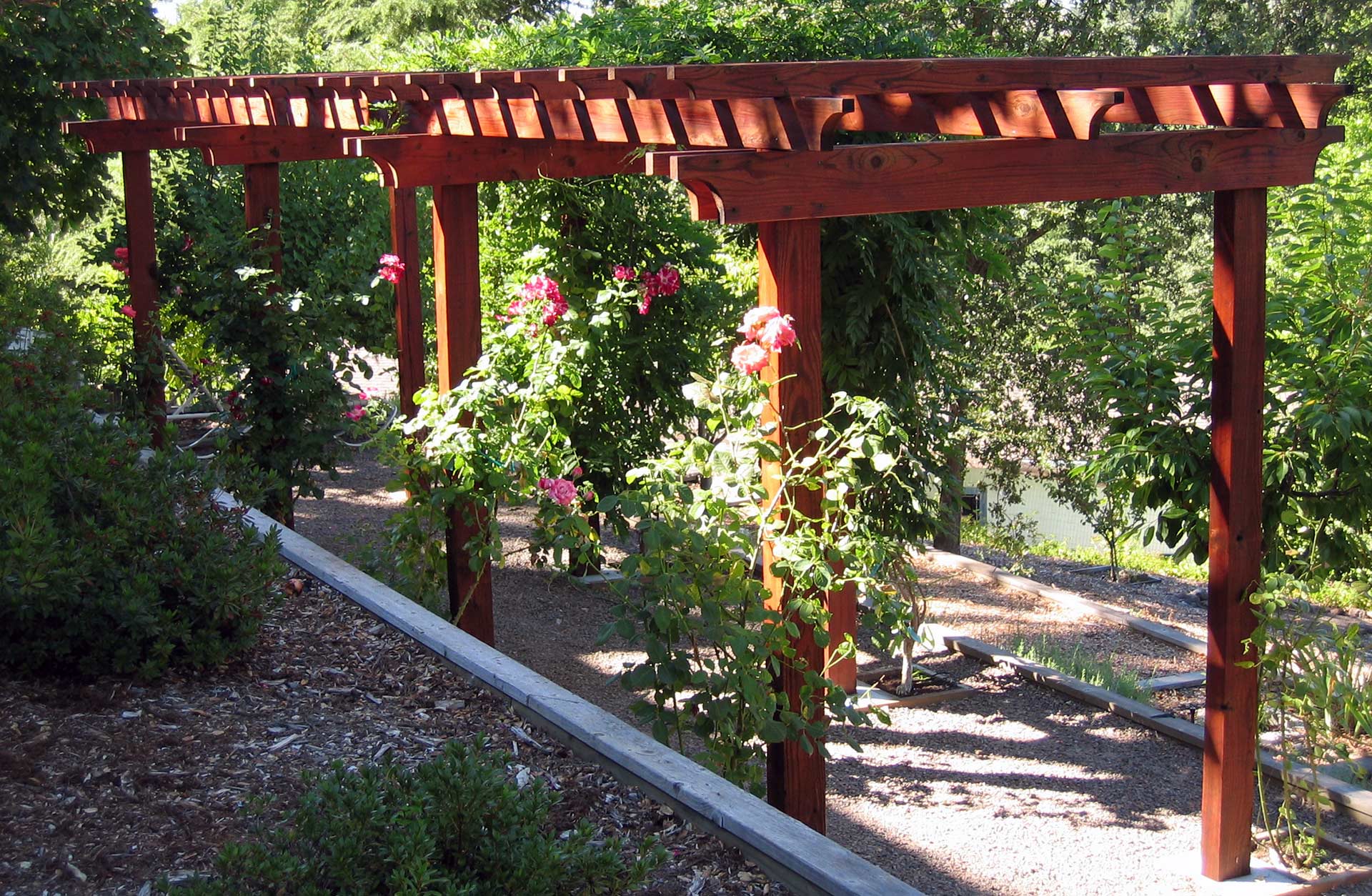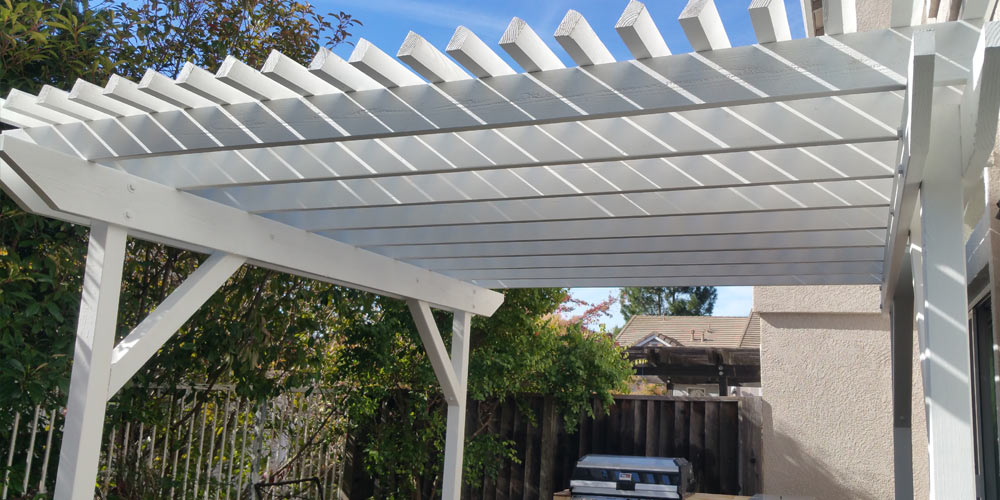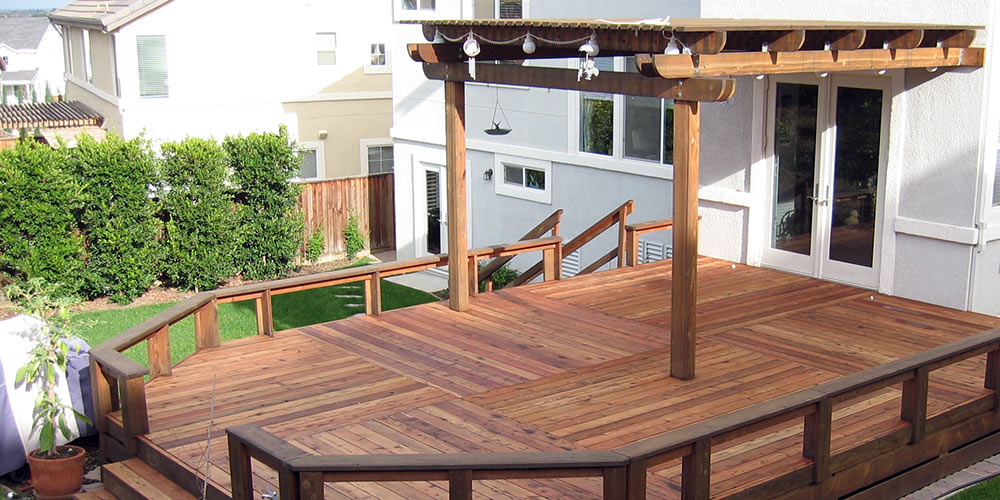 The sunshine is one of the reasons we all pay so much to live here in the Western United States but the UV rays of the sun take a toll on these types of structures. Keeping that structure preserved by regular maintenance is the perfect way to increase the time that you and your family can enjoy your outdoor living space. Whether it's a free-standing pergola, an overhang, or some other type of overhead structure that covers your patio, Deck Doctors is here for you.